Ancestry, Family Trees & Heraldry.
---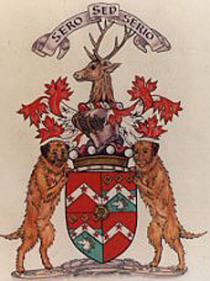 Census Searches HI
28 Hazel Grove
Burgess Hill
West Sussex
RH15 0BY
Tel: +44 (0)1444 242605
Fax: +44 (0)1444 239554
Email: lady.teviot@census-searches.co.uk
Web: www.census-searches.co.uk/
The wish to establish our roots is inherent in us all and it can be a very rewarding and exciting experience. Your family name is your birthright; it is very personal and yet many people have no idea of how or why it is theirs. Small families, a mobile population, the lost art of letter writing and other factors have combined to lessen the security and tradition of the family.
For these reasons there has been a tremendous growth of interest in family history and genealogy over the last fifteen years or so. It is now recognised that it is part of our duty and our pride to hand on to future generations what may well become, in the age of the microchip, computer and robot, the only personal records of our ancestry.
Census Searches is a family history research service which has been formed by genealogists who have the knowledge and expertise gained from over twenty five years of working from records in this highly specialised field.
Where was your great-grandfather in the Industrial Revolution? Was he a veteran of the Napoleonic or Crimean wars or was he peacefully tilling the fields as generations of your family had done for centuries?
Craftsmen, tradesman, sailors, shopkeepers, miners, doctors, railwaymen and labourers, together with many others, all have a part to play in the rich tapestry of your family history. Where were they born, how did they live and when did they die?
---
Ancestry, Family Trees & Heraldry
1837 online.com | Achievements | All Family Tree | Ancestors | Ancestry | British Kings and Queens | Burkes Peerage and Gentry | Census Searches HI | Family Tree Magazine | Family Tree Maker | Family Tree Searcher | Free Coats of Arms | Genealogy | Genes Reunited | Heraldry On The Internet | My History | My Trees | One Great Family | Past Search | Scottish Roots | UK Genealogy | UKI search | Useful Ancestry Links | Victor Longhorn Family History Research |
County Links
England
| Bath | Bedfordshire | Berkshire | Birmingham | Bristol | Buckinghamshire | Cambridge | Cambridgeshire | Cheshire | Cleveland | Cornwall | Cumbria | Derbyshire | Devon | Dorset | Durham County | Essex | Gloucestershire | Hampshire | Herefordshire | Hertfordshire | Isle of Wight | Kent | Lancashire | Leicestershire | Lincolnshire | Liverpool | London | Manchester | Merseyside | Norfolk | Northamptonshire | Northumberland | Nottinghamshire | Oxford | Oxfordshire | Rutland | Shropshire | Somerset | Staffordshire | Suffolk | Surrey | Sussex | Tyne and Wear | Warwickshire | West Midlands | Wiltshire | Worcestershire | York | Yorkshire |
Scotland
Aberdeenshire | Angus | Argyll, Mull, Bute | Ayrshire | Dumfries and Galloway | Dunbartonshire | Dundee | Edinburgh | Falkirk | Fife | Glasgow | Highlands and Islands | Isle of Arran | Kincardineshire | Lanarkshire | Lothian | Moray | Orkney Islands | Perth and Kinross | Renfrewshire | Scottish Borders | Shetland Islands | Stirlingshire |
Wales
Anglesey (Isle of) | Bridgend | Caerphilly | Cardiff | Carmarthenshire | Ceredigion | Conwy | Denbighshire | Flintshire | Gwent | Gwynedd | Merthyr Tydfil | Monmouthshire | Neath Port Talbot | Newport | Pembrokeshire | Powys | Rhondda | Swansea | Torfaen | Vale of Glamorgan | Wrexham |
Northern Ireland
Antrim | Belfast | Down | Fermanagh | Londonderry | Tyrone |
Ireland
Cavan | Clare | Cork | Donegal | Dublin | Galway | Kerry | Kildare | Kilkenny | Leitrim | Limerick | Mayo | Meath | Sligo | Tipperary | Waterford | Westmeath | Wexford | Wicklow |
The Channel Islands and The Isle of Man