The county of Suffolk, England
---
Kentwell Hall
The county of Suffolk is situated East Anglian with Essex, Norfolk and Cambridgeshire as its neighbours.
With a population of around 700,000, Suffolk is a beautful rural county with arable farmland, quaint sleepy countryside villages, a beautiful coastline and where the land becomes flatter, vast endless skies that kiss the earth.
The area consisting of the Suffolk Coast, Broads and Heaths is an "Area of Outstanding Natural Beauty" and for good reason. Whilst the county is largely quite low lying, one can enjoy the countryside typified in the famous painting, The Hay Wain, by Constable, the rolling heaths around the town of Newmarket in the west - famous as the home of Horse Flat Racing, The Sport of Kings and then there is Aldburgh, the perfect English seaside location.
You can also visit the picture box market towns and villages of Lavenham, Long Melford, Framlingham and Hadleigh, Bury St Edmunds with its close associations with The Magna Carta and Ipswich, the county town of Suffolk.
Suffolk has a rich heritage which can be discovered in many of its historic attractions and heritage sites including:- Framlingham Castle, Leiston Abbey, Sutton Hoo, Kentwell Hall, Palace House (Newmarket) and Otley Hall to mention just a few.
Where to stay and things to do in Suffolk
Hotels | Bed and Breakfast | Pubs and Inns | Places to Visit | Antiques and Collectables | Museums and Art Galleries | Arts, Crafts and Fairs | Gardens | Castles | Cathedrals | Wildlife | Weddings and Honeymoons | Conferences, Seminars and Corporate Events | Restaurants | Tourist Information Centres | Suffolk Towns | Historic Suffolk
Selected Suffolk hotels - Please Refresh for another random Hotel list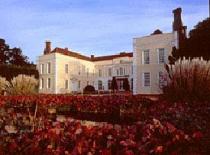 ,
The Great House Restaurant and Hotel
, Lavenham
Black Lion Hotel And Restaurant
, Long Melford, Suffolk
Rutland Arms Hotel
, Newmarket
Cornwallis Country Hotel
, Eye
Royal Court Hotel
, Lowestoft, Suffolk
Bull Hotel
, Long Melford, Suffolk
Carlton Manor Hotel
, Lowestoft, Suffolk
Waverley Hotel
, Felixstowe, Suffolk
Gatehouse Hotel
, Ipswich
Grove House Hotel
, Woodbridge
Click For List of all UK Counties
Explore Suffolk Towns
Aldeburgh | Aldringham | Banstead | Barnby | Beccles | Beck Row | Beyton | Bildeston | Blyford | Brandeston | Brome | Bungay | Bures | Bury St Edmunds | Bury Street Edmunds | Camsea Ash | Cavendish | Chelmondiston | Chillesford | Chobham | Clare | Cockfield | Cotton | Earl Soham | East Bergholt | Eastbridge | Elmswell | Erwarton | Eye | Felixstowe | Felixstowe, Suffolk | Framesden | Framlingham | Framlington | Great Glemham | Hadleigh | Halesworth | Harleston | Hintlesham Hall | Holbrook | Holton | Honey Tye | Horringer | Hoxne | Ipswich | Ixworth | Kersey | Kettleburgh | Lavenham | Laxfield | Leiston | Levington | Lidgate | Long Melford | Long Melford, Suffolk | Lowestoft | Lowestoft, Suffolk | Market Weston | Melton | Mendham | Metfield | Mildenhall | Monks Eleigh | Nayland | Newmarket | Nr Eye | Orford | Otley | Polstead | Ramsholt | Rattlesden | Rede | Risby | Saxmundham | Snape | Southwold | St Peterts South Elmham | Stoke-By-Nayland | Stowmarket | Sudbury | Swilland | Thornham Magna | Tostock | Traditional Mediteranean | Walberswick | Wangford | Westleton | Whepstead | Wingfield | Woodbridge | Yaxley | Yoxford |
Suffolk Tourist Information Centres
Aldeburgh Tourist Information Centre
152 High Street
Aldeburgh
Suffolk
England
IP15 5AQ
Tel: +44 (0) 1728 453637
email: click here
Website: click here

Beccles Tourist Information Centre
The Quay
Fen Lane
Beccles
Suffolk
England
NR34 9BH
Tel: +44 (0) 1502 713196
Website: click here

Bury St Edmunds Tourist Information Centre
6 Angel Hill
Bury St Edmunds
Suffolk
England
IP33 1UZ
Tel: +44 (0) 1284 764667
email: click here
Website: click here

Felixstowe Tourist Information Centre
91 Undercliff Road West
Felixstowe
Suffolk
England
IP11 2AF
Tel: +44 (0) 1394 276770
email: click here
Website: click here

Flatford Tourist Information Centre
Flatford Lane
Flatford
Colchester
East Bergholt
Suffolk
England
CO7 6UL
Tel: +44 (0) 1206 299460
email: click here
Website: click here

Ipswich Tourist Information Centre
St Stephens Church
St Stephens Lane
Ipswich
Suffolk
England
IP1 1DP
Tel: +44 (0) 1473 258070/432018
email: click here
Website: click here

Lavenham Tourist Information Centre
Lady Street
Lavenham
Suffolk
England
CO10 9RA
Tel: +44 (0) 1787 248207
email: click here
Website: click here

Lowestoft Tourist Information Centre
East Point Pavilion
Royal Plain
Lowestoft
Suffolk
England
NR33 0AP
Tel: +44 (0) 1502 533600
email: click here
Website: click here

Newmarket Tourist Information Centre
Palace House
Palace Street
Newmarket
Suffolk
England
CB8 8EP
Tel: +44 (0) 1638 667200
email: click here
Website: click here

Southwold Tourist Information Centre
69 High Street
Southwold
Suffolk
England
IP18 6DS
Tel: +44 (0) 1502 724729
email: click here
Website: click here

Stowmarket Tourist Information Centre
Wilkes Way
Stowmarket
Suffolk
England
IP14 1DE
Tel: +44 (0) 1449 676800
email: click here
Website: click here

Sudbury Tourist Information Centre
Town Hall
Market Hill
Sudbury
Suffolk
England
CO10 1TL
Tel: +44 (0) 1787 881320
email: click here
Website: click here

Woodbridge Tourist Information Centre
Station Buildings
Woodbridge
Suffolk
England
IP12 4AJ
Tel: +44 (0) 1394 382240
email: click here
Website: click here

Famous people born, lived or buried in Suffolk
John Constable (1776 - 1837)
British Artist born in East Bergholt and specialised in Suffolk landscape paintings the most of which is probably the hay Wain

Bernie Ecclestone (1930 -
Self made billionaire born in St Peter South Elham near Ipswich, Suffolk. He has been firmly seated at the helm of Formula One Motor Racing for many years. He originally raced motor bikes but stopped after in the 50s after an accident.

Ralph Fiennes (1962 -
One of two famous acting brothers born in Suffolk although moved away at a young age. Film debut took place in Wuthering Heights as Heath cliff in 1992 followed by arguably his best role in 1993 in Schindlers List for which he was nomintaed for an Academy Award as Best Supporting Actor. His latest role was The White Countes (Merchant Ivory). He is an eighth cousin to The Prince of Wales.

Bob Hoskins (1942 -
Top British actor born in Bury St Edmunds and most fmous for his roles in "The Long Good Friday" , "Mona Lisa"and "Who Framed Roger Rabbit".

County Links
England
| Bath | Bedfordshire | Berkshire | Birmingham | Bristol | Buckinghamshire | Cambridge | Cambridgeshire | Cheshire | Cleveland | Cornwall | Cumbria | Derbyshire | Devon | Dorset | Durham County | Essex | Gloucestershire | Hampshire | Herefordshire | Hertfordshire | Isle of Wight | Kent | Lancashire | Leicestershire | Lincolnshire | Liverpool | London | Manchester | Merseyside | Norfolk | Northamptonshire | Northumberland | Nottinghamshire | Oxford | Oxfordshire | Rutland | Shropshire | Somerset | Staffordshire | Suffolk | Surrey | Sussex | Tyne and Wear | Warwickshire | West Midlands | Wiltshire | Worcestershire | York | Yorkshire |
Scotland
Aberdeenshire | Angus | Argyll, Mull, Bute | Ayrshire | Dumfries and Galloway | Dunbartonshire | Dundee | Edinburgh | Falkirk | Fife | Glasgow | Highlands and Islands | Isle of Arran | Kincardineshire | Lanarkshire | Lothian | Moray | Orkney Islands | Perth and Kinross | Renfrewshire | Scottish Borders | Shetland Islands | Stirlingshire |
Wales
Anglesey (Isle of) | Bridgend | Caerphilly | Cardiff | Carmarthenshire | Ceredigion | Conwy | Denbighshire | Flintshire | Gwent | Gwynedd | Merthyr Tydfil | Monmouthshire | Neath Port Talbot | Newport | Pembrokeshire | Powys | Rhondda | Swansea | Torfaen | Vale of Glamorgan | Wrexham |
Northern Ireland
Antrim | Belfast | Down | Fermanagh | Londonderry | Tyrone |
Ireland
Cavan | Clare | Cork | Donegal | Dublin | Galway | Kerry | Kildare | Kilkenny | Leitrim | Limerick | Mayo | Meath | Sligo | Tipperary | Waterford | Westmeath | Wexford | Wicklow |
The Channel Islands and The Isle of Man