The county of London, England
---
Big Ben and the Houses of Parliament
Londonís streets may not exactly be paved with gold, but they are rich in history, having seen everything from the Great Fire of London in 1666 to the Great Exhibition in 1851. Today, you canít fail to stumble upon the legacy of Londonís past whether youíre gazing up at the world famous Big Ben and the Houses of Parliament in the centre of this great city or visiting Hogarthís house on the outskirts of west London

The architectural ingredients that go to make up the capital are quite a visual feast, ranging from the elegant Georgian squares and terraces of Bloomsbury and Mayfair to the rather more austere Victorian wharves and warehouses of Londonís East End.

But perhaps one of Londonís greatest charms lies in the fact that even relatively mundane artifacts such as street signs and pillar boxes reveal something interesting about Londonís past.

London is really no more than a collection of villages that have spilled over into one another. But thatís not to say that each hasnít retained its own distinct character, nor does it mean that many Londonís Ďvillagesí are not still clearly visible today.
Where to stay and things to do in London
Hotels | Bed and Breakfast | Pubs and Inns | Self Catering | Places to Visit | Antiques and Collectables | Museums and Art Galleries | Arts, Crafts and Fairs | Gardens | Castles | Cathedrals | Weddings and Honeymoons | Apartments | Conferences, Seminars and Corporate Events | Nature Reserves | Haunted Places | Restaurants | Tourist Information Centres | London Towns
Selected London hotels - Please Refresh for another random Hotel list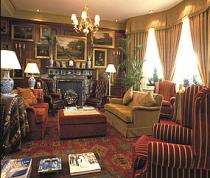 Gallery Hotel, South Kensington
Annandale House Hotel
, Sloane Square
Willett Hotel
, Sloane Square
Clarendon Hotel
, Blackheath
Crownwall Hotel
, Paddington
London Bridge Hotel
, London Bridge
Westpoint Hotel
, Paddington
Arran House Hotel
, Bloomsbury
Elizabeth Hotel
, Victoria
Knightsbridge Green hotel
, Knightsbridge
Sass Hotel
,
Click For List of all UK Counties
Explore London Towns
Acton | Aldwych | Balham | Bank | Barnes | Barnet | Bayswater | Beddington | Belgravia | Belgravia, Knightsbridge
Kensington, Chelsea | Bermondsey | Bethnal Green | Bexley | Bexleyheath | Bishopsgate | Blackfriars | Blackheath | Bloomsbury | Bond Street | Borough | Brent | Brentford | Brentford, Middlesex | British | Brixton | Brockley | Bromley | Camden | Camden Town | Canning Town | Carshalton | Charing Cross | Chelsea | Chelsea Embankment | Chiswick | City | City of London | Clapham | Clerkenwell | Covent Garden | Crouch End | Croydon | Diggle | Docklands | Dulwich | E1 | E10 | E14 | E3 | Ealing | Earl's Court | Earls Court | East Acton | East Molesey | EC1 | EC2 | EC4 | EC4V 5BH | Elephant & Castle | Eltham | Enfield | Epping | Euston | Farringdon | Feltham | Fenchurch Street | Finchley | Finsbury Park | Fitzrovia | Fleet Street | Forestgate | Fulham | Golders Green | Great Yarmouth | Greenford | Greenwich | Hackney | Ham | Hammersmith | Hampstead | Hampton Court | Hanwell | Haringey | Harrow | Harrow On The Hill | Hayes | Heathrow | Heathrow Airport | Herne Hill | Highgate | Hillingdon | Holborn | Holland Park | Hornsey | Hounslow | Hyde Park | Ilford | Isleworth | Islington | Islington (Angel) | Italian | Kennington | Kensington | Kensington (olympia) | Kenton | Kew | Kings Cross | Kingsbury | Kingston upon Thames | Knightsbridge | Lancaster Gate | Leicester Square | Limavady | Little Venice | London | London (London) | London (Middlesex) | London Bridge | London twickenham teddington | Ludgate Hill | Maida Vale | Manor House | Marble Arch | Marylebone | Mayfair | Middlesex | Monument | Moorgate | Morden | Muswell Hill | N1 | N1 2XD | N19 | N6 | North Acton | North Finchley | Notting Hill | Nr Fleet Street | NW1 | NW1 5DP | NW1 5JY | NW10 | NW3 | NW6 | NW8 | Oxford Circus | Paddington | Penge | Piccadilly | Piccadilly Circus | Pimlico | Portland Place | Putney | Queensway | Regents Park | Richmomd | Richmond | Richmond (Upon Thames) | Richmond upon Thames | Richmond Upon Thames | Richmond-upon-Thames | Ruislip | Russell Square | SE1 | SE10 | SE16 | SE21 | SE22 | SE5 | Selsdon | Shepherds Bush | Shoreditch | Sloane Square | Soho | South Kensington | South Norwood | South Ruislip | Southall | Southport | Spitalfields | St Jame's/Victoria | St James Park | St James's | St James's Park | St John's Wood | St Pancras | St Paul's | St Paulís | Stamford Bridge | Strand | Stratford | Streatham | Sutton | SW1 | SW10 | SW11 | SW11 3AA | SW13 | SW18 | SW19 | SW1X 7NR | SW3 | SW4 | SW6 | SW7 | SW8 | The City | Tottenham | Tottenham Court Road | Tower Bridge | Tower Hill | Trafalgar Square | Twickenham | Upper Norwood | Uxbridge | Vauxhall | Victoria | Victoria/Westminster | W1 | W10 | W11 | W14 | W2 | W4 | W5 | W6 | W8 | Waltham Forest | Walthamstow | Walworth | Wandsworth | Wandsworth Common | Wandworth Common | WC1 | WC2 | Wembley | West Drayton/ Heathrow | West End | West Ham | West Kensington | Westminister | Westminster | Whitehall | Wimbledon |
London Tourist Information Centres
Britain Visitor Centre Tourist Information Centre
1 Regent Street,Piccadilly Circus
London, SW1Y 4XT
Tel: +44 (0)
email: click here

Camden Tourist Information Centre
Camden Direct Information Centre
Town Hall, Argyle Street, London, WC1H 8NN
Tel: +44 (0) 7974 5974
email: click here

Croydon Tourist Information Centre
Croydon Clocktower, Katharine Street,
Croydon, Surrey CR9 1ET
Tel: +44 (0) 8253 1009
Fax: +44 (0) 8253 1008
email: click here

Greenwich Tourist Information Centre
Pepys House, 2 Cutty Sark Gardens
Greenwich, London, SE10 9LW
Tel: +44 (0) 870 608 2000
Fax: +44 (0) 20 8853 4607
email: click here

Harrow Tourist Information Centre
Civic Centre, Station Road
Harrow, Middlesex, HA1 2XF
Tel: +44 (0) 8424 1102
Fax: +44 (0) 20 8424 1134
email: click here

Heathrow Airport Tourist Information Centre
Heathrow Terminals 1,2,3
Underground Station Concourse
Heathrow Airport, Middlesex. TW6 2JA
Tel: +44 (0) 9068 663344

Hounslow Tourist Information Centre
The Treaty Centre, High Street
Hounslow, Middlesex, TW3 1ES
Tel: +44 (0) 845 456 2929
Fax: +44 (0) 845 456 2904

Kingston Tourist Information Centre
Market House, Market Place
Kingston upon Thames, KT1 1JS
Tel: +44 (0) 20 8547 5592
Fax: 020 8547 5594

Lewisham Tourist Information Centre
Lewisham Library Building
199-201 Lewisham High Street
London, SE13 6LG
Tel: +44 (0) 20 8297 8317
Fax: +44 (0)20 8297 9241
email: click here

Liverpool Street Tourist Information Centre
Liverpool St Underground Stn
London, EC2M 7PN
Tel: +44 (0) 9068 663344

Richmond Tourist Information Centre
Old Town Hall, Whittaker Avenue
Richmond, Surrey, TW9 1TP
Tel: +44 (0) 20 8940 9125
Fax: +44 (0)20 8940 6899
email: click here

Swanley Tourist Information Centre
London Road, Swanley
Kent, BR8 7AE
Tel: +44 (0) 1322 614660
Fax: +44 (0)1322 666154
email: click here

Tower Hamlets Tourist Information Centre
18 Lamb Street,
London, E1 6EA
Tel: +44 (0) 20 7375 2539
email: click here

Twickenham Tourist Information Centre
The Atrium, Civic Centre, 44 York Street,
Twickenham, Middlesex, TW1 3BZ
Tel: +44 (0) 20 8891 7272
Fax: +44 (0)20 8891 7738

Victoria Tourist Information Centre
Victoria Station Forecourt
London, SW1V 1JU
Tel: +44 (0) 9068 663344

Waterloo Tourist Information Centre
London Visitor Centre, Arrivals Hall
Waterloo Int Terminal, London, SE1 7LT
Tel: +44 (0) 9068 663344

County Links
England
| Bath | Bedfordshire | Berkshire | Birmingham | Bristol | Buckinghamshire | Cambridge | Cambridgeshire | Cheshire | Cleveland | Cornwall | Cumbria | Derbyshire | Devon | Dorset | Durham County | Essex | Gloucestershire | Hampshire | Herefordshire | Hertfordshire | Isle of Wight | Kent | Lancashire | Leicestershire | Lincolnshire | Liverpool | London | Manchester | Merseyside | Norfolk | Northamptonshire | Northumberland | Nottinghamshire | Oxford | Oxfordshire | Rutland | Shropshire | Somerset | Staffordshire | Suffolk | Surrey | Sussex | Tyne and Wear | Warwickshire | West Midlands | Wiltshire | Worcestershire | York | Yorkshire |
Scotland
Aberdeenshire | Angus | Argyll, Mull, Bute | Ayrshire | Dumfries and Galloway | Dunbartonshire | Dundee | Edinburgh | Falkirk | Fife | Glasgow | Highlands and Islands | Isle of Arran | Kincardineshire | Lanarkshire | Lothian | Moray | Orkney Islands | Perth and Kinross | Renfrewshire | Scottish Borders | Shetland Islands | Stirlingshire |
Wales
Anglesey (Isle of) | Bridgend | Caerphilly | Cardiff | Carmarthenshire | Ceredigion | Conwy | Denbighshire | Flintshire | Gwent | Gwynedd | Merthyr Tydfil | Monmouthshire | Neath Port Talbot | Newport | Pembrokeshire | Powys | Rhondda | Swansea | Torfaen | Vale of Glamorgan | Wrexham |
Northern Ireland
Antrim | Belfast | Down | Fermanagh | Londonderry | Tyrone |
Ireland
Cavan | Clare | Cork | Donegal | Dublin | Galway | Kerry | Kildare | Kilkenny | Leitrim | Limerick | Mayo | Meath | Sligo | Tipperary | Waterford | Westmeath | Wexford | Wicklow |
The Channel Islands and The Isle of Man