A Historic Journey around Great Britain
---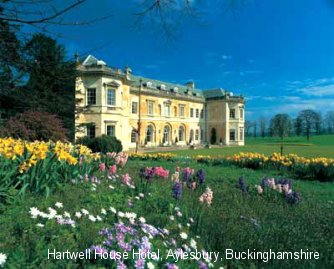 Welcome to HERITAGE BRITAIN, a brand new website with more than 2000 years of history and culture. Whatever your interest in Britain, we aim to help you find out more within these pages.
THE ISLANDS that make up the United Kingdom of Great Britain and Northern Ireland have had a long and colourful history, with a wealth of Historic Houses, Castles and Gardens which make Great Britain the envy of Europe.
Heritage Britain will help you find suitable accommodation in British Hotels, Bed and Breakfast establishments, Pubs, Inns and luxurious Country House Hotels. It will help you discover the history and heritage of Great Britain with it's wealth of Stately Homes, Castles, Cathedrals and Gardens. You can find Antiques, Museums and Art Galleries and if you go to our Ancestry section, you can trace your Family Tree.
Whether you plan to visit "This Sceptered Isle" in person or merely take an historic journey via these pages, enjoy your visit! AND REMEMBER HISTORY MATTERS! PASS IT ON.
County Information
England
| Bath | Bedfordshire | Berkshire | Birmingham | Bristol | Buckinghamshire | Cambridge | Cambridgeshire | Cheshire | Cleveland | Cornwall | Cumbria | Derbyshire | Devon | Dorset | Durham County | Essex | Gloucestershire | Hampshire | Herefordshire | Hertfordshire | Isle of Wight | Kent | Lancashire | Leicestershire | Lincolnshire | Liverpool | London | Manchester | Merseyside | Norfolk | Northamptonshire | Northumberland | Nottinghamshire | Oxford | Oxfordshire | Rutland | Shropshire | Somerset | Staffordshire | Suffolk | Surrey | Sussex | Tyne and Wear | Warwickshire | West Midlands | Wiltshire | Worcestershire | York | Yorkshire |
Scotland
Aberdeenshire | Angus | Argyll, Mull, Bute | Ayrshire | Dumfries and Galloway | Dunbartonshire | Dundee | Edinburgh | Falkirk | Fife | Glasgow | Highlands and Islands | Isle of Arran | Kincardineshire | Lanarkshire | Lothian | Moray | Orkney Islands | Perth and Kinross | Renfrewshire | Scottish Borders | Shetland Islands | Stirlingshire |
Wales
Anglesey (Isle of) | Bridgend | Caerphilly | Cardiff | Carmarthenshire | Ceredigion | Conwy | Denbighshire | Flintshire | Gwent | Gwynedd | Merthyr Tydfil | Monmouthshire | Neath Port Talbot | Newport | Pembrokeshire | Powys | Rhondda | Swansea | Torfaen | Vale of Glamorgan | Wrexham |
Northern Ireland
Antrim | Belfast | Down | Fermanagh | Londonderry | Tyrone |
Ireland
Cavan | Clare | Cork | Donegal | Dublin | Galway | Kerry | Kildare | Kilkenny | Leitrim | Limerick | Mayo | Meath | Sligo | Tipperary | Waterford | Westmeath | Wexford | Wicklow |
The Channel Islands and The Isle of Man