Places to Visit in Hampstead, London
---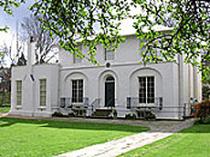 Keats House
Keats Grove
Hampstead
London
NW3 2RR
Tel: +44(0)20 7435 2062
Fax: +44(0)20 7431 9293
Map
Email: click here
Keats House online: information and bookings


Keats House Museum
This is the house where John Keats lived from 1818 to 1820, and is the setting which inspired some of Keatsís most memorable poetry. Here, Keats wrote ' Ode to a Nightingale', and fell in love with Fanny Brawne, the girl next door. It was from this house that he travelled to Rome, where he died of tuberculosis aged just 25.
Set in the leafy suburbs of Hampstead, and only a momentís walk from Hampstead Heath, the house and gardens are open to the public all year round. The museum runs regular poetry and literary events, and offers a range of educational facilities.
The house was originally built as a pair of semi-detached houses known as Wentworth Place. The two houses shared a garden, which retains much of the same layout as it did originally. Keats lodged in one house with his friend, Charles Armitage Brown.
The two years Keats spent at the house were arguably his most productive as a poet, and perhaps this reflects the fact that while here, he met and fell in love with Fanny Brawne, the daughter of the family in the second house. They became engaged to marry, but the romance was cut tragically short. Keats, seriously weakened by tuberculosis, was advised to seek warmer climes, and left England for Italy in 1820. He was never to return, and died in Rome in 1821at the age of just 25.
The two houses were converted into one in 1838-9 by the new owner Eliza Chester. The exterior remains very much as it was in Keats' time, except for an added drawing room. The house remained as a private dwelling until, threatened with demolition to make way for a new development, it was saved by public subscription from Europe and America.
In 1925 it opened for the first time as a museum, and since then it has remained open to the public apart from a brief spell during the war and several repair programmes.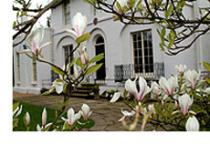 Opening Times
Tuesdays to Saturdays: 10.00am - 12.00 noon - Schools and pre-booked group visits.1.00pm - 5.00pm Open to all visitors.
Sundays and Bank Holidays: 1.00pm - 5.00pm Open to all visitors.
Wednesday evenings: Special events - please contact us for details.
Keats House is closed on all Mondays except Bank Holidays.
In case of alteration, please check prices, opening times and any specific important information before booking or visiting
Belsize Park Hotel
, Euston
Langorf Hotel
, Hampstead
The Langorf Hotel
, Hampstead
The Hollybush
, NW3
Ye Olde White Bear
, NW3