Places to Visit in Trafalgar Square, London
---
National Portrait Gallery
St Martin's Place
Trafalgar Square
London
WC2H OHE
Tel: +44(0)20 7306 0055
Map
National Portrait Gallery online: information and bookings


Founded in 1856, The National Portrait Gallery exhibits portraits of over 1,000 British men and women from the Middle Ages until the present day.
Henry VII to  portraits of Queen Elizabeth II. Built in the 19th century, the National Portrait Gallery's collection contains over 10,000 oil paintings, watercolours, drawings, miniatures, sculptures, caricatures, silhouettes and photographs.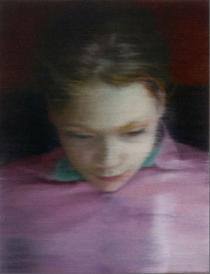 Facilities
You can also visit The National Portrait Gallery's  Picture Library, the most authoritative specialist source for British portraiture, where you can license images for reproduction. Superb quality-controlled images are supplied with definitive captions and rights clearance, and can be available from stock within 24 hours.
Prints; Large-format transparencies; Digital -
Tel: +44 (0)20 7312 2473/4/5/6
Weddings and Conferences
Entertaining at the National Portrait Gallery
'an audacious rehang breathes new life into the National Portrait Gallery's now ravishing Regency Collection'
Kate Kellaway, The Observer Review
From the eminent individuals that adorn the Gallery's walls to the dedicated Events Team who work with you to plan your function, the National Portrait Gallery is the perfect host for your special event. The spectacular spaces available for hire offer a wide range of options for clients from the contemporary to the classic, displaying a collection that encompasses art, biography, history and fame.
The Events Team will work with you to achieve maximum impact according to your budget. This inspirational setting coupled with our list of approved creative suppliers will ensure your event will be one to remember.
Admission
Last admission to paying exhibitions is 45 minutes before the Gallery closes.

In case of alteration, please check prices, opening times and any specific important information before booking or visiting
Seven Dials Hotel
, Covent Garden
Radisson Edwardian Mountbatten Hotel
, Covent Garden
Radisson Edwardian Pastoria Hotel
, Leicester Square