Hotels in Fintry, Stirlingshire
---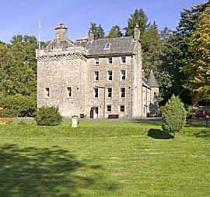 Culcreuch Castle Hotel
Fintry
Stirlingshire
G63 0LW
Tel: +44(0)1360-860555
Fax: +44(0)1360-860556
Map
Culcreuch Castle Hotel online: information and bookings


Culcreuch Castle Hotel is one of Scotland's oldest hotels  with the main hotel building dating from the 14th century, yet now able to provide up-to-date accommodation and facilities, with superb 3-star customer service.
Located near Stirling in Central Scotland, Culcreuch Castle Hotel has been the ancestral seat of the Scottish Clan Galbraith for over 700 years.
Set in the beautiful countryside of picturesque Scotland within reach of many tourist attractions, Culcreuch Castle Hotel is also accessible for top-quality shopping in nearby Stirling, or the major Scottish Cities of Glasgow and Edinburgh.
Culcreuch Castle Hotel is particularly popular as a wedding venue. Couples come from all over the world to be married in the truly authentic aura of this, Central Scotland's oldest inhabited castle hotel.
As the centrepiece of 1,600 acre Culcreuch Estate, and overlooking its own private loch, Culcreuch Castle Hotel is a magical setting for a romantic fine-dining night away, a relaxing mid-week break, peaceful lunch stopover, business event, family occasion or just an invigorating country walk.
Guests can choose to stay in an elegant Castle hotel suite or bedroom, some with four poster beds, or in the family Courtyard Rooms close by, all with en-suite facilities.
As is fairly traditional in Scotland breakfast is included in all room rates and is an experience in itself, being served in Culcreuch Castle Hotel 's tranquil 700-year-old Laird's Hall.
All the hotel public rooms are decorated in period style and furnished with antiques, giving the aura and grace of a bygone age of Scotland past. Log fires create warmth and intimacy and the candlelit evening meals in the panelled hotel Dining Room make for most romantic occasions, well complemented by freshly prepared local produce and a carefully selected wine cellar.
A wide range of bar meals is also available from mid-day, in the Castle Hotel 's atmospheric Dungeon Diner.
There's lots to enjoy at Culcreuch Castle Hotel and we look forward to welcoming you to what must be one of Scotland's best kept secrets....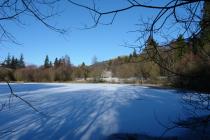 Restaurant
If you are looking for somewhere different to eat near Glasgow or Stirling in Scotland, then you can experience finest Scottish cuisine throughout the year at historic Culcreuch Castle Hotel's two restaurants.
Fresh Scottish produce is still the basis of what we do today - although we serve it up with rather more imagination and much better manners.
Weddings and Conferences
WEDDINGS IN STIRLINGSHIRE
Castle Weddings in Scotland are very popular and Culcreuch Castle Hotel is one of those frequently chosen because: Culcreuch is able to offer the whole wedding event virtually under one roof with almost exclusivity: Service, Wedding Meal, Ceilidh, AND accommodation.
Culcreuch has a dedicated Weddings Co-ordinator and warm, friendly staff.
Culcreuch is sometimes called the "Fairytale Castle" and is surely one of the most romantic wedding venues in Scotland.
In case of alteration, please check prices, opening times and any specific important information before booking or visiting