Antiques and Collectables in Dorchester on Thames, Oxfordshire
---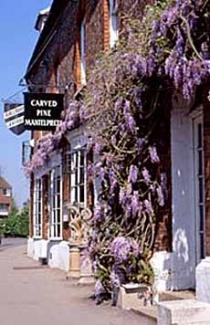 Hallidays Fine Antiques Ltd.
The Old College
Dorchester on Thames
Oxfordshire
OX10 7HL
Tel: +44 (0)1865 340028 / 68
Fax: +44 (0)1865 341149
Email: click here
Hallidays Fine Antiques Ltd. online: information and bookings


The beautiful period premises of Hallidays UK Limited is situated in the centre of the enchanting Roman village of Dorchester on Thames, near the historic university town of Oxford, Oxfordshire, England.
Throughout the 28 magnificent showrooms, you will have the rare opportunity to view an impressive and varied selection of the finest oak, walnut and mahogany antique furniture dating from the 17th to the 19th century.
Hallidays UK Limited are also recognised on an international level for producing the highest quality hand made work including:
• period design panelled room schemes
• Individual items such as corner cupboards and bookcases
• A wide range of mantelpiece and fireplace accessories.
Hallidays have over 60 years of experience making some of the finest hand carved mantelpieces by recreating the most beautiful period and contemporary designs.
All Hallidays mantelpieces are hand carved in our own workshops from a variety of woods including the finest baltic pine, mahogany, oak or cherry woods according to individual taste.
Choose from our standard range or we can re-design and alter the dimensions to suit your requirements.
Hallidays offer a comprehensive range of antique and reproduction fireplace accessories including grates, fenders, firetools, firebacks etc. We also supply a large range of marbles to suit all mantelpieces.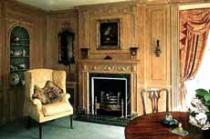 In case of alteration, please check prices, opening times and any specific important information before booking or visiting
George Hotel
, Dorchester On Thames
The White Hart
, dorchester (ON THAMES)
Home Sweet Home
, Roke
Shillingford Bridge Hotel
, Wallingford
Fleur De Lys Inn
, Dorchester On Thames