Places to Visit in Aberlour on Spey, Aberdeenshire
---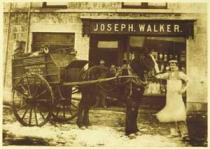 Walkers Shortbread Ltd
Aberlour on Spey
Aberdeenshire
AB38 9PD
Telephone: +44 (1340) 871555
Fax:+44 (1340) 871355

Email: click here
Walkers Shortbread Ltd online: information and bookings


In the heart of beautiful Speyside, in the Scottish highlands, nestles the village of Aberlour, where the Walker family has been producing the world's finest shortbread for over a hundred years.

The company was founded by Joseph Walker when he opened his village bakery in 1898 and, today, his grandchildren carry forward the tradition of baking the finest shortbreads, biscuits, cakes, and oatcakes – using his original recipes. Over the years, the Walker family has added new, traditionally delicious products to their range - always holding dear to the values of quality and natural goodness. In fact, the founder's personal guarantee is still carried on every pack, ensuring that Walkers products are made with only the finest ingredients possible to obtain.

Worldwide demand for Walkers products has meant that the company now operates from one of Europe's most modern bakeries, combining new technology and traditional methods. The only Scottish food manufacturing company to have won three Queen's Awards for Export Achievement, Walkers still bake in small batches to ensure the classic flavour and appearance for which they are famed.

Walkers Shortbread is baked as it always has been, using flour, pure creamery butter, sugar and salt. It is guaranteed to contain no artificial flavouring, colouring or additives.
A wide range of varieties and sizes makes Walkers the most extensive selection of pure butter shortbreads available – a favourite at home and abroad.

Like shortbread, oatcakes have been enjoyed in Scotland for generations. Baked to a traditional recipe, they are made almost entirely from either coarse of fine-grained oats. Their texture and nutty flavour make them a delicious accompaniment to both sweet and savoury toppings.

Walkers Scottish fruit cakes are also perennial favourites. Packed full of succulent fruits, spices and nuts, they are baked with care and patience to create a moist, home-baked texture. Like all Walkers products, they are filled with natural goodness and free from artificial colourings and flavourings.

Just as irresistible, Walkers delicious biscuits are baked with generous helpings of fruits, spices, nuts and crunchy demerara sugar. Perfect as a gift or a self-indulgent treat. Walkers also make and market a range of organic biscuits for Duchy Originals Ltd, the company established by HRH The Prince of Wales to help foster sustainable farming methods, natural food products and raise funds for The Prince of Wales's charitable foundation. The range is baked using organic wheat and oats harvested from the Home Farm at Highgrove.

In its distinctive tartan packaging, Walkers range of products is packed with Scottish character – both inside and out. The very name is a sign of quality and excellence the world over. A true Scottish classic.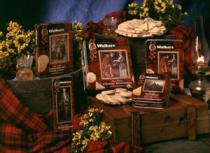 In case of alteration, please check prices, opening times and any specific important information before booking or visiting
Craigellachie Hotel of Speyside
, Craigellachie
Ben Aigen Hotel
, Aberlour
Eastbank Hotel
, Aberlour