Places to Visit in Isle of Bute, Argyll, Mull, Bute
---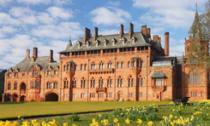 Mount Stuart
Isle of Bute
Argyll, Mull, Bute
PA20 9LR
Tel: +44 (0) 1700 503877
Map
Email: click here
Mount Stuart online: information and bookings


Mount Stuart is testament to generations of Stuart passion and flamboyance. Explore this wondrous gothic structure and its labyrinth of gardens and you cannot fail to be impressed.
The house itself is arguably the finest piece of domestic architecture to emerge from Britain's Gothic Revival in the 19th Century. This lavish palace boasts a majestic marble hall, an awe-inspiring white marble chapel, sumptuous accommodation and unspeakably rich reception rooms.
The spirit of nineteenth-century invention is embodied in Mount Stuart – a feat of Victorian engineering, this neo-gothic mansion was one of the most technologically advanced houses of its age. Ironic, when you consider the medieval inspiration of the Gothic Revival.
The central heating system was in fact designed by extraordinary Victorian engineer Wilson Phipson, who had achieved fame by heating prominent buildings such as London's Royal Albert Hall. However the sheer magnitude of materials required for this audacious build - granite, sandstone, marble and tiling for the swimming pool, would necessitate a horse-drawn railway from Kerrycroy village to the fledgling house - a physical reminder of the practical scope of the project.
Mount Stuart hosts an incredible collection of both exotic and native flora spanning several spectacular gardens, each set against the dramatic backdrop of the Firth of Clyde.
Bask in the individual characters of each, from mysterious woodlands to vibrant landscapes, as you wander around our occasionally peculiar policies*.
Wildflower meadows and a distinctly west-coast shoreline wilderness provide an apt contrast to the carefully composed beauty of our lawns and gardens. The lower policies can be explored from the shore walk, leading you through a mixture of both broadleaf and conifer, indigenous and international trees.
*Policies' is a peculiarly Scottish word meaning the 'pleasure grounds around a mansion'. At Mount Stuart, it describes the wooded areas stretching away along the drive and Forty-Five Avenue down towards the Firth of Clyde; the very first part of the gardens laid out when the 2nd Earl moved from Rothesay.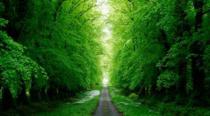 Restaurant
Take a break from exploring and relax and enjoy mouthwatering food in our Tea Room or Restaurant. We grow, rear and source produce primarily from our Estate and from trusted local suppliers.
Weddings and Conferences
On one of the most beautiful, accessible Scottish islands, Mount Stuart is a House of great historical significance, and is the perfect location for weddings, receptions and civil partnerships.
Your exclusive wedding destination is closer than you think.
Set in 300 acres of gloriously landscaped gardens and grounds, and home to both the awe-inspiring Marble Chapel and magnificent Marble Hall, the House is a unique venue that epitomises both quality and luxury. The stunning interiors and Grounds offer a choice of seven different locations licensed for ceremonies, all coupled with an exquisite food and beverage offering.
Leisure facilities
Our two gift shops house a diverse range of luxury and hand-made gifts inside, sourced from a number of local crafters, including the Bute family's world-renowned textile mill Bute Fabrics.
Further Information
SELF CATERING PROPERTIES
We are delighted to offer a number of beautiful and fascinating self-catering properties both at Mount Stuart and elsewhere on the Isle of Bute. Our properties each posses a charming and unique character, and have recently been restored and refurbished to an exceedingly high standard. Our properties provide the perfect base from which to explore Mount Stuart and the Isle of Bute, with each offering immaculate and abundant living space for family holidays, corporate weekends, wedding parties and relaxing breaks. Should you be hosting an event at Mount Stuart, our self-catering properties can conveniently accommodate your guests.
In case of alteration, please check prices, opening times and any specific important information before booking or visiting
Prospect House
, Isle of Bute