Museums and Art Galleries in Woking, Surrey
---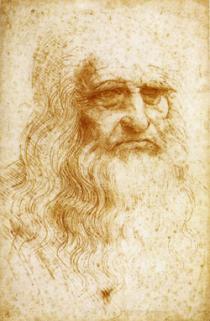 The Lightbox
Chobham Road
Woking
Surrey
GU21 4AA
Tel: 01483 737810
Fax. 01483 764369
The Lightbox online: information and bookings


• Museum of the Year, Winner of The Art Fund Prize 2008
• Small Business Award Winner and Leisure and Tourism Award Winner, Surrey Business Awards 2008/09
Whether you're passionate about the arts and history, want activities and fun, or would just like somewhere quiet to relax and think, you'll find it all at The Lightbox, Woking's new gallery and museum.
Designed by Marks Barfield Architects and opened to the public on September 15, 2007, The Lightbox has some of the most exciting gallery spaces in the South East.
Two spacious galleries host a huge range of exhibitions, changing monthly. These include contemporary art from local and nationally famous artists, and loans from major museums and galleries in the UK and overseas.
The building is also home to Woking's Story, an interactive museum of the town's history from the 19th Century to the present day. Here you can listen to people's memories of life in Woking and watch historic films.
As well as art and history, there is often the chance to explore science and the natural world – usually with a family-friendly theme.
If you're visiting with children (or with your parents!) you'll find plenty to keep them occupied. There are lots of hands-on activities and interactive displays.
You can also enjoy a coffee, lunch, or even a pre-theatre dinner in our canalside cafe. Afterwards you can browse for a special gift or memento of your visit in our gift shop.
Visitors with disabilities will find the building is easy to use. It has been designed to be one of the most accessible cultural venues in the South East. More information is available on the Access page of the Visit Us section.
Please see the 'What's On' section of the website for details of upcoming exhibitions, workshops and events.
Further Information
EXHIBITIONS
Wed 6 May – Sun 5 July
Visionary Victorians: British & European Painting 1850 – 1900, Pre-Raphaelites, G.F. Watts and The Symbolists (Main Gallery) Take a trip back in time this spring and see the way the Victorians saw their world. The Main Gallery will be decorated with furniture by William Burges and iconic works by Pre-Raphaelite painters including Ford Maddox Brown and Rossetti, and Symbolist artists such as Eugène Carrière. The collection includes loans from our exhibition partners, the Watts Gallery and The Cecil Higgins Gallery and Peter Nahum. (Free Entry)
Tues 19 May – Sun 26 July
The Colourful World of Black and White (Upper Gallery)
Woking-based Tim Rudman is internationally regarded as a fine art photographer and known for his pioneering work in the beautiful process of the Lith print. Free Entry
Tues 7 July – Sun 12 July
Woking College Summer Exhibition. An exhibition showcasing the next generation of Woking's Creative Artists. Featuring work from their Textiles, Photography, Fine Art, Applied Art and Design A level courses. (Free Entry)
WORKSHOPS FOR SUMMER 2009
Wed 3 June - Free Drawing Workshop for Adults. Join John Haslum in the Main Gallery for some inspirational drawing10.30am – 12.30pm. For 16 years and above. All materials provided. Limited spaces, advance booking required. Free Entry (Donations welcome)
Tues 28 July Free Drop-in Workshop – Photo Frames. Recycle cardboard, paper and fabric scraps to create a photo frame to take home. Drop in anytime between 1:30pm – 4pm. Suitable for children aged 4+. Children must be accompanied by an adult. Free Entry (Donations welcome)
Wed 29 July
Improving on Nature Workshop. Join Susan Attenborough who will show you how to combine natural objects with colourful scraps of fibre and yarns to make ornamental forms. Great for decorating your summer holiday finds. 10.30am - 12.30pm (4 - 8 year olds) 1.30pm - 4.00pm (8 - 12 year olds). Children under 8 must be accompanied by an adult. All materials included. Advance booking required. £10 per child, accompanying adult goes free.
In case of alteration, please check prices, opening times and any specific important information before booking or visiting