Places to Visit in Chathill, Northumberland
---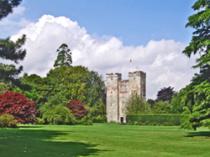 Preston Tower
Preston Tower
Chathill
Northumberland
Tel: +44(0)1665 589227


A scheduled Ancient Monument and a masterpiece of 14th-century masonry.
Most visitors to Northumberland will know of the grim and bloody history of this Border county, but seldom will they receive so vivid an impression of its reality as at Preston Tower. Boasting 7ft-thick walls and splendid views from the top, the Tower was built in 1392, when warfare between Scotland and England was endemic. Some rooms have been furnished as they might have been in the 14th century, and there are fascinating displays and information about the life of the Border rivers.
In 1864 a magnificent striking clock was installed in the centre of the Tower. It has a mechanism similar to that used for Big Ben. The clock strikes the hour on a bell weighing 1100 lbs (about 500 kg).
There are three short walks in the lovely grounds and woodland around the Tower. The walks are clearly signed, and there is a map in the Tower. Sharp-eyed visitors may be lucky enough to catch sight of one of the red squirrels living in the grounds and woodland around Preston. Northumberland is one of the last strongholds of the red squirrels, which have been driven out elsewhere by their larger cousins, the grey squirrels.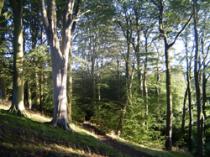 Woodland Walk
Admission
£2 adults, 50p children, £1.50 concessions / groups
Free car park
Opening Times
OPEN DAILY, 10am – 6pm
Directions
Preston Tower is signposted from the dual carriageway on the A1. Turn off the A1:
• 7 miles north of Alnwick, or
• 7 miles south of Belford.
Follow the road for just under 2 miles and you will see a second sign for Preston Tower opposite the entrance.
In case of alteration, please check prices, opening times and any specific important information before booking or visiting