The county of Tyne and Wear, England
---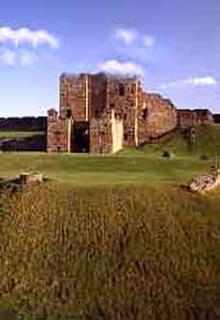 Tynemouth Castle
The county of Tyne and Wear consists of 5 districts including Gateshead, Newcastle upon Tyne, North Tyneside, South Tyneside and Sunderland.Tyne and Wear is sandwiched between County Durham to the south and Northumberland to the north and west.
The county is one of the smallest in England but there is still plenty to see and do with a variety of heritage sites and cultural attractions together with a varied nightlife especially in Newcastle which is also a busy port.
Historic Houses, Heritage Sites and Museums in this area include:- Bede's World Museum, Tynemouth Priory and Castle, Washington Old Hall, The Newcastle Discovery Museum, St Paul's Monastery, Newcastle Castle Keep.
Where to stay and things to do in Tyne and Wear
Hotels | Bed and Breakfast | Pubs and Inns | Self Catering | Places to Visit | Cathedrals | Apartments | Restaurants | Tourist Information Centres | Tyne and Wear Towns
Selected Tyne and Wear hotels - Please Refresh for another random Hotel list
Hadrian Lodge Hotel, Wallsend
Euro Hostel Newcastle Halls, Newcastle upon Tyne
Hilton Newcastle Gateshead, Newcastle upon Tyne
Beamish Park Hotel, Newcastle Upon Tyne
55 Degrees North, Newcastle Upon Tyne, Tyne and Wear
Bar Luxury Apartments, Newcastle Upon Tyne, Tyne and Wear
Surtees Hotel, Newcastle upon Tyne, Tyne and Wear
Tavistock Roker Hotel, Sunderland, Tyne & Wear
Holiday Inn Washington, Washington, Tyne and Wear
Kenilworth Hotel, Newcastle upon Tyne

Click For List of all UK Counties
Explore Tyne and Wear Towns
Gateshead | Jarrow | Newcastle | Newcastle Upon Tyne | Newcastle Upon Tyne, Tyne and Wear | Newcastle-upon-Tyne | Ryton | South Shields | Sunderland | Sunderland, Tyne & Wear | Sunniside | Traditional British | Tynemouth | Wallsend | Washington | Washington, Tyne and Wear | Whitley Bay | Whitley Bay, North Tyneside | Whitley Bay, Tyne and Wear |
Tyne and Wear Tourist Information Centres
Gateshead Tourist Information Centre
Central Library
Prince Consort Road
Gateshead
Tyne and Wear
England
NE8 4LN
Tel: +44 (0) 191 433 8420
email: click here

Gateshead Quays Tourist Information Centre
St Mary's Church
Oakwellgate
Gateshead
Tyne and Wear
England
Tel: +44 (0) 191 477 5380
email: click here

Newcastle Airport Tourist Information Centre
Newcastle Airport
Newcastle upon Tyne
Tyne and Wear
England
NE13 8BZ
Tel: +44 (0) 191 214 4422
email: click here

Newcastle upon Tyne Tourist Information Centre
132 Grainger Street
Newcastle upon Tyne
Tyne and Wear
England
NE1 5AF
Tel: +44 (0) 191 277 8000
email: click here

North Shields Tourist Information Centre
Unit 18
Royal Quays Outlet Shopping
North Shields
Tyne and Wear
England
NE29 6DW
Tel: +44 (0) 191 2005895
email: click here
Website: click here

South Shields Ampitheatre Tourist Information Centre
Sea Road
South Shields
Tyne and Wear
England
NE33 2LD
Tel: +44 (0) 191 455 7411
email: click here

Sunderland Tourist Information Centre
50 Fawcett Street
Sunderland
Tyne and Wear
England
SR1 1RF
Tel: +44 (0) 191 553 2000
email: click here

Whitley Bay Tourist Information Centre
Park Road
Whitley Bay
Tyne and Wear
England
NE26 1EJ
Tel: +44 (0) 191 2008535
email: click here
Website: click here

County Links
England
| Bath | Bedfordshire | Berkshire | Birmingham | Bristol | Buckinghamshire | Cambridge | Cambridgeshire | Cheshire | Cleveland | Cornwall | Cumbria | Derbyshire | Devon | Dorset | Durham County | Essex | Gloucestershire | Hampshire | Herefordshire | Hertfordshire | Isle of Wight | Kent | Lancashire | Leicestershire | Lincolnshire | Liverpool | London | Manchester | Merseyside | Norfolk | Northamptonshire | Northumberland | Nottinghamshire | Oxford | Oxfordshire | Rutland | Shropshire | Somerset | Staffordshire | Suffolk | Surrey | Sussex | Tyne and Wear | Warwickshire | West Midlands | Wiltshire | Worcestershire | York | Yorkshire |
Scotland
Aberdeenshire | Angus | Argyll, Mull, Bute | Ayrshire | Dumfries and Galloway | Dunbartonshire | Dundee | Edinburgh | Falkirk | Fife | Glasgow | Highlands and Islands | Isle of Arran | Kincardineshire | Lanarkshire | Lothian | Moray | Orkney Islands | Perth and Kinross | Renfrewshire | Scottish Borders | Shetland Islands | Stirlingshire |
Wales
Anglesey (Isle of) | Bridgend | Caerphilly | Cardiff | Carmarthenshire | Ceredigion | Conwy | Denbighshire | Flintshire | Gwent | Gwynedd | Merthyr Tydfil | Monmouthshire | Neath Port Talbot | Newport | Pembrokeshire | Powys | Rhondda | Swansea | Torfaen | Vale of Glamorgan | Wrexham |
Northern Ireland
Antrim | Belfast | Down | Fermanagh | Londonderry | Tyrone |
Ireland
Cavan | Clare | Cork | Donegal | Dublin | Galway | Kerry | Kildare | Kilkenny | Leitrim | Limerick | Mayo | Meath | Sligo | Tipperary | Waterford | Westmeath | Wexford | Wicklow |
The Channel Islands and The Isle of Man